Virb
One of the most highly anticipated services of 2007 has got to be Virb, a social network from Unborn Media, creators of the widely-praised musical social site PureVolume.
Virb was originally developed to be a good-looking, customizable social network. First of its kind.
Immediately took off in the web-developer community, where they could customize their social network pages, as well as showcase their creative endeavors. Gained 250,000 users in the first 6 months, which gained high praise for its ease of use, clean design, and complete features.
Innovation happened in a few areas that are with us still. VirbTunes (Tracking song plays to show on your profile), Activity Feed (What you have done on the site, across all types of media), Contextual Notifications (When you get a comment or like, showing related comments and replies).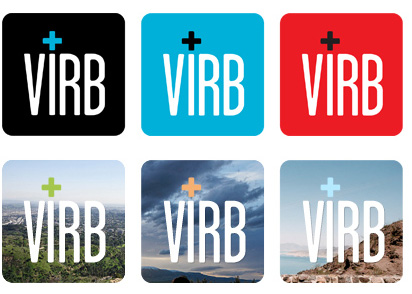 Continually developing to establish ourselves in the rapidly changing landscape, Virb had gone through 3 revisions. From the basic social network, we worked to establish a profiles based on the activity feed. As you upload new content, it would be added to your site in a tumble-log type format. This allowed users to upload any source of content from status updates, video, audio, photos, text, and quotes.
After a few years of developing these free tools with minimal to no advertising, there became a point where we had to decide to move on from Virb or to develop a new way for it to exist. Through conversations with Matt Rubin, who had experience developing websites for artists, we decided a new form of Virb would be a website builder.
This decision allowed us to develop into a paid model for websites, by offering a simple, easy to customize website for a competitive price. We established over 450,000 users for the social network, which over 2000 remained. We continually gained users and got praise over the simplicity of the product as well as the flexibility it gave the users.
Users could easily change between themes without a having to rework their design. This allowed them to update to new themes as well as be confident their content would look good. A lot of small businesses, artists, photographers, musicians were able to develop their sites with ease.
Quotes
Updating my site is actually something I do for FUN now instead of something that used to make me want to cry.
I like the smallness of the company and the fast and friendly replies. I feel like I'm part of something special and unique…
I love how absolutely easy it is to customize my site. My last website I coded myself, and anytime I wanted to change something, it was just such a hassle. The ease with which I can move things around with Virb has made my life, and my site, infinitely better.
I'm a web novice and Virb make me feel and look like a pro.
Links